This week, a couple high profile celebrities made news for partying with strippers, while a high school swim team in Iowa bizarrely books a male stripper for a sports banquet.

50 Cent Spent $5k on Strippers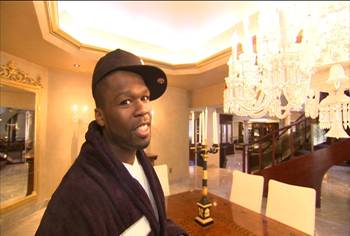 Despite already being in hot water with the bankruptcy judge, Fiddy made it rain at a party with strippers, showering them with thousands of dollars. Hey, maybe he was helping promote his new relationship with Effen Vodka. Either way, Curtis really knows how to have fun while being bankrupt. The only person better at filing for bankruptcy might be Donald Trump.
Zac Brown Parties Too Hard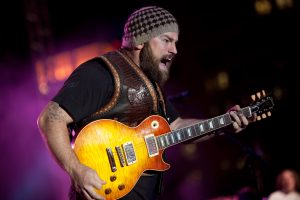 According to TMZ, Zac Brown was partying with two exotic dancers when the hotel room was raided by police for marijuana and cocaine use. Allegedly, the police were so star-struck they first asked for autographs, then arrested the two strippers, and then denied Zac Brown was ever at the scene of the crime. Apparently crooked cops love themselves some Zac Brown Band. The situation shines some light on the real meaning of his new song, 'A Beautiful Drug.'
High School Swim Team Hires Male Stripper for Year-end Banquet
A group of high school teens booked a male stripper for their high school swim banquet. The synchronized swim team at a Des Moines area High School pooled (pun intended) their money to have a male stripper perform at the annual banquet. The team at MaleStrippers.com believe a stripper can add a lot of fun to any party, but would never agree to send one of our guys to high school banquet. All that aside, I'm sure the kids booked because they thought it was funny. We're wondering, did any of the parents think this was a good idea?